---
Metal Defender MD-1001 Portable Hand Wand.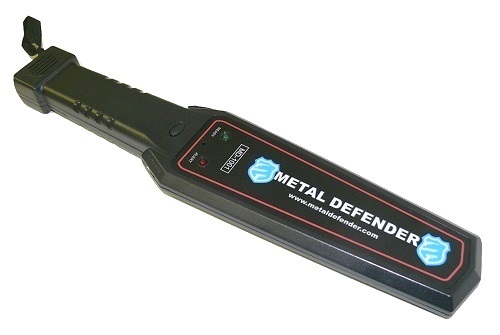 $49.95
---
The MD-1001 is a portable handheld metal detector made by Metal Defender.
MAIN FEATURES
LED & AUDIO ALARM
AUTO SCANNING
QUICK RESPONSE TO SMALL OBJECTS
3.5mm Headphone Jack
Metal Defender Hand Held Security Wand

2 Year Warranty

The lightweight design and comfortable handle makes it easy to use for long periods of time

Sensitive enough to detect a handgun or knife

Low power consumption, environmental friendly
The MD-1001 Hand Wand by METAL DEFENDER is mainly used for security inspection in airports, court rooms, stadiums, prisons, and many other entertainment types of business. It can find concealed weapons, knifes and other metal objects in baggage and post parcels.
Takes QTY 1 9 Volt battery.
$49.95